DALLAS, TEXAS – Servitas broke ground on a new student housing development at National Park College (NPC) located in Hot Springs, AR. This is the College's first on-campus residence hall and it will offer students a local, affordable place to live with doors opening in the summer of 2020.
The College revealed the new student housing facility will be named "Dogwood Hall" and that it symbolizes NPC's upward growth and trajectory during the July 24, 2019 commemorating ceremony. "We listened to our students and today the College is responding to that need for safe, affordable housing options for students by breaking ground on a 49,625 square foot facility," said NPC's Vice President for Student Affairs and Enrollment Management, Dr. Jerry Thomas.
Servitas' Vice President of Asset Management, David Braden commented during the ceremony, stating the importance of this project is to provide NPC students affordable options to live on-campus, offer more opportunities to increase enrollment, encourage recent high school graduates to stay close to home, and attract students from outside of the region to new and expanding programs. "We want to thank all of the College's administrators that have worked tirelessly to bring this project to fruition. Servitas looks forward to standing very close to this spot in roughly 12 months to move in the first residents in Dogwood Hall," said Braden.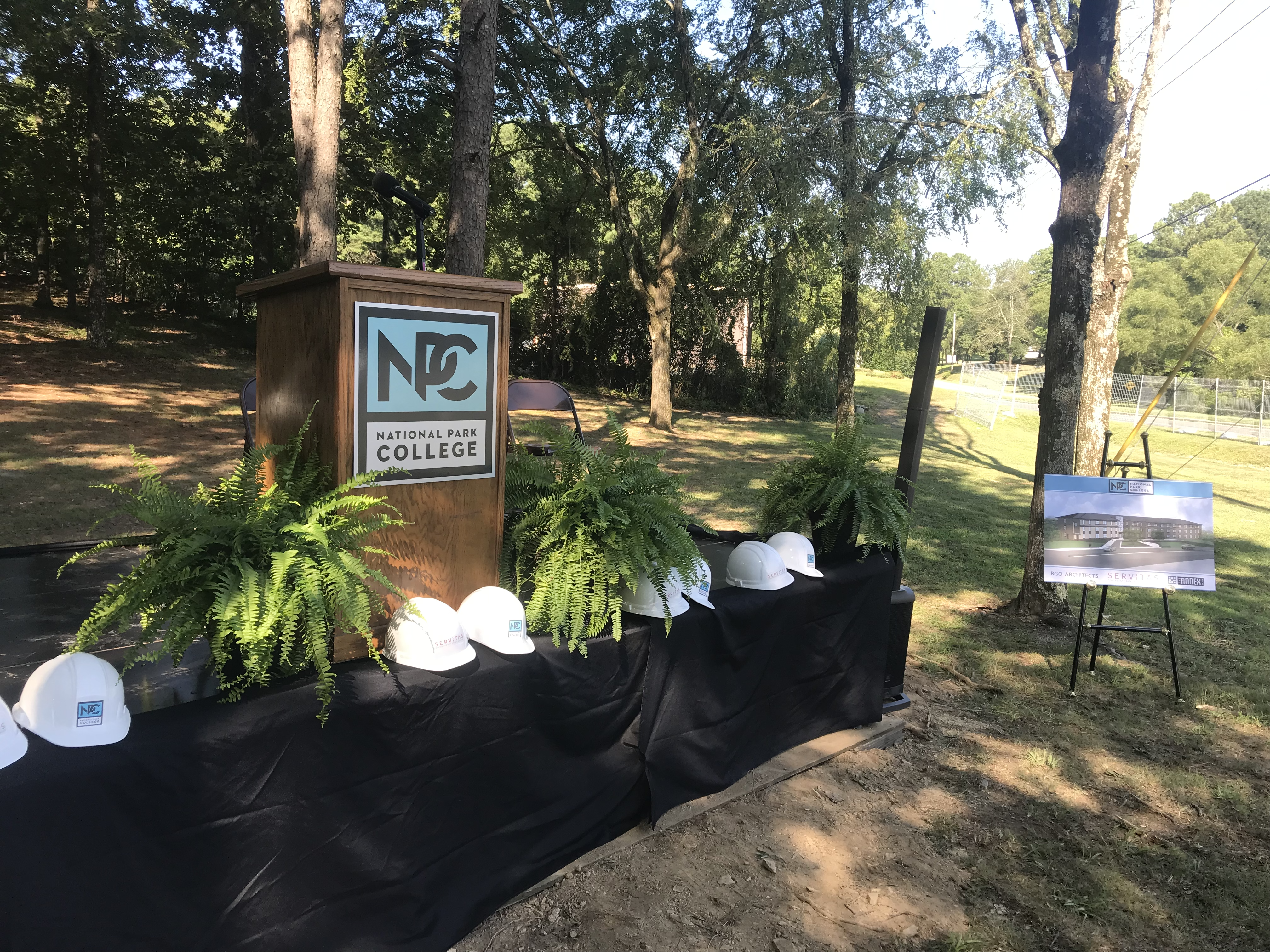 Servitas is leading the project as the developer and will managing the 52-unit, 180-bed facility alongside NPC for a 2020 summer opening.
###
About Servitas
Servitas is a nationally renowned real estate development firm specializing in student housing. The firm provides its clients with the full suite of services, including market and demand research, development management, financial structuring (including public-private partnerships), construction management, and property management. Servitas has developed over 45 higher education student housing projects nationwide and secured over $1B in tax-exempt financing. Visit www.servitas.com to learn more.
About National Park College
National Park College was established in 1973 and is located in Hot Springs, Arkansas. The College enrolls over 7,500 credit and non-credit students per year. NPC is a comprehensive two-year institution offering associate degrees and certificates, as well as continuing education, community services, and workforce training.