Servitas Management Group
"SMG's mission is ensuring an optimal living-learning environment for our residence."
Servitas Management Group: An Industry Leader
A leader in student housing, Servitas Management Group (SMG) provides the highest level of service to its higher education partners.Currently, SMG manages more than 4,200 beds in student housing, nearly all of which are located on college or university land. Of the 17,700 total beds under development or previously delivered by Servitas, SMG has managed roughly half at one point in time, with the remainder managed directly by the college or university.
SMG's overarching mission is ensuring an optimal living-learning environment for our residents. We do this by adhering to four core goals: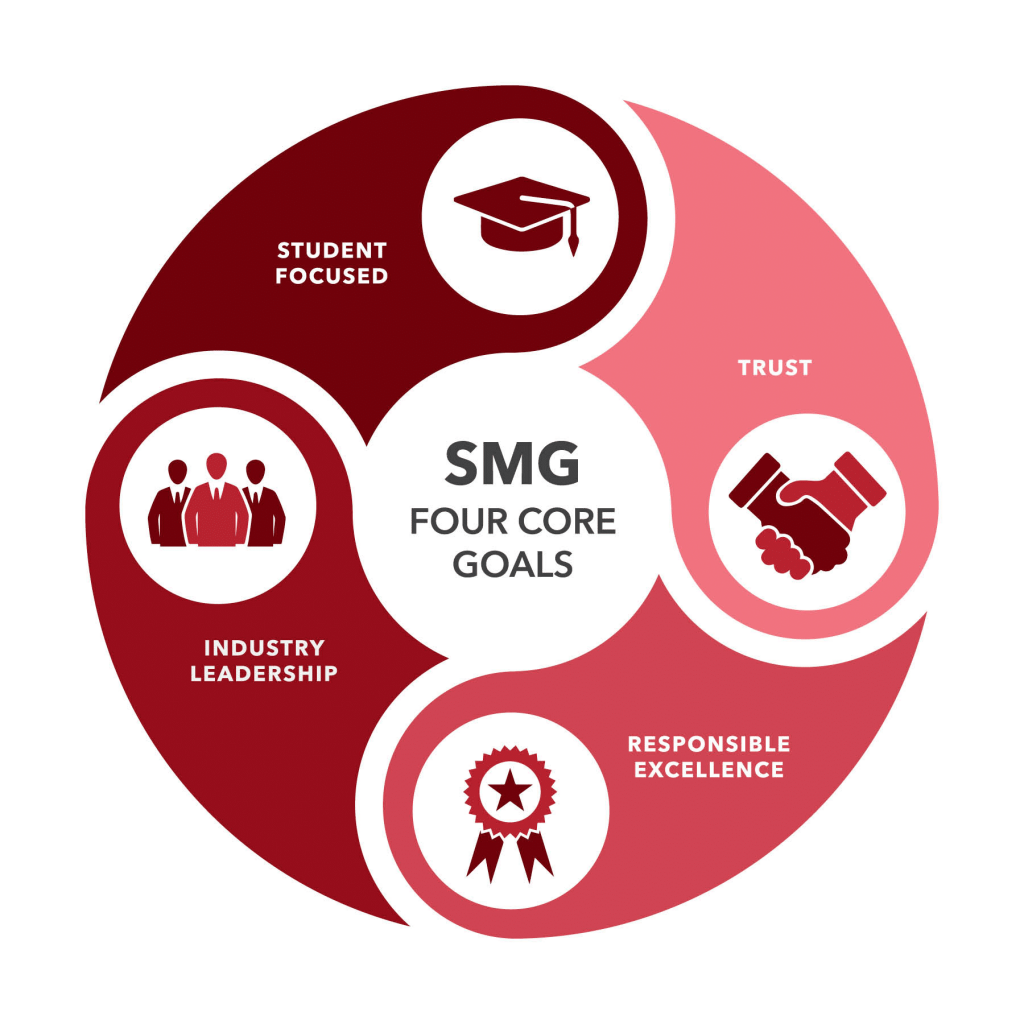 Core Goal One: Student-focused development
SMG is fully committed to creating student-centered environments conducive to the personal and educational success of each resident.
Core Goal Two: Trust
Developing and maintaining a trustworthy partnership involves respect for a university, its students, and the university's greater community. SMG identifies the culture and lifestyle that make each university special, and works to provide best-in-class management.
Core Goal Three: Responsible Excellence
SMG cares about facilities, students and their parents, staff, and faculty. Providing exceptional service that exceeds partner expectations will always be a top SMG priority.
Core Goal Four: Industry Leadership
Student housing is all Servitas does; the firm is a pioneer in innovative, living-learning student housing development. SMG employs this innovation and industry expertise on the client level, using best practices and the decades of student housing experience for which Servitas is known.
SMG Organizational Structure:
Servitas Management Group has a Property Management Division and an Asset Management Division.
Properties Managed By Servitas Management Group
Texas A&M University Park West
– The Tower
– The Flats
– Hill Side
Texas A&M University The Stack
Blinn College at Mill Creek
Florida International University Bayview