As a University of California System pre-qualified developer, the Servitas-AMCAL team is eligible to compete for future University of California System housing projects.
Servitas Selected as University of California System Pre-Qualified Developer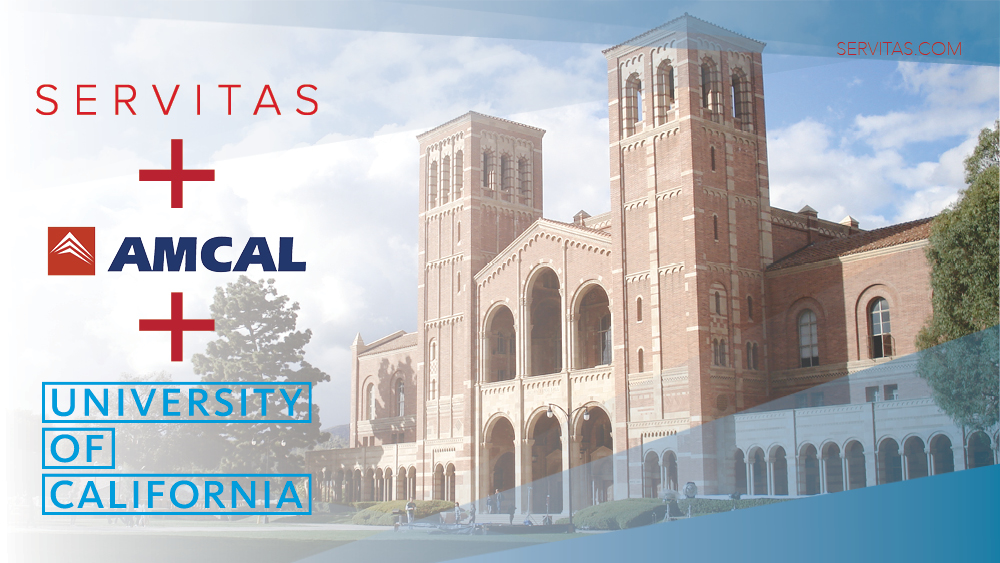 The University of California System has selected Servitas as a pre-qualified developer to compete for future University of California System student housing projects. The System plans to add approximately 14,000 affordable student housing beds to their member campuses by 2020.
As a University of California System pre-qualified developer, Servitas is one of only four firms pre-qualified to develop for both University of California System and Texas A&M University System campuses. Servitas has a long track record with the Texas A&M system, including Park West at the flagship College Station campus, which will be the largest student housing P3 development in the U.S. upon its completion in August 2017.
AMCAL, a California-based student and market-rate housing developer, joined Servitas as Sub-Developer. The Servitas-AMCAL team offers an ideal combination of nationwide student housing expertise, and experience navigating the entitlements process and construction market throughout California.
"Servitas couldn't be more excited to work with the University of California System and each individual campus as they look to build their housing portfolio over the next several years," said Michael Short, Servitas EVP and Chief Operating Officer. "The goals set out by the UC System – both for enrollment and on-campus housing growth – are truly energizing, and I hope that we at Servitas have the privilege of working on one or more of the upcoming projects."
Servitas has developed more than 17,000 student housing beds at universities and colleges across the nation, including a wide range of housing types and financial structures based on the goals and preferences of the institution.
This UC System pre-qualification, along with the firm's recent Orange Coast College award ensures that the Servitas team will be actively focused on the West Coast for many years to come.
"We view ourselves as a client service organization just as much as a real estate firm. With nearly 80 percent of our beds developed on-campus, our DNA makes Servitas uniquely positioned to provide each of the UC System's upcoming projects with the individualized development solution and customized plan needed for each campus," Short said.
General contractors, architects, and other development team members will be qualified and selected as a part of individual campus-level RFPs, which are forthcoming.