Park West wins Silver Building Team Award
Park West wins Silver Building Team Award by Building Design+Construction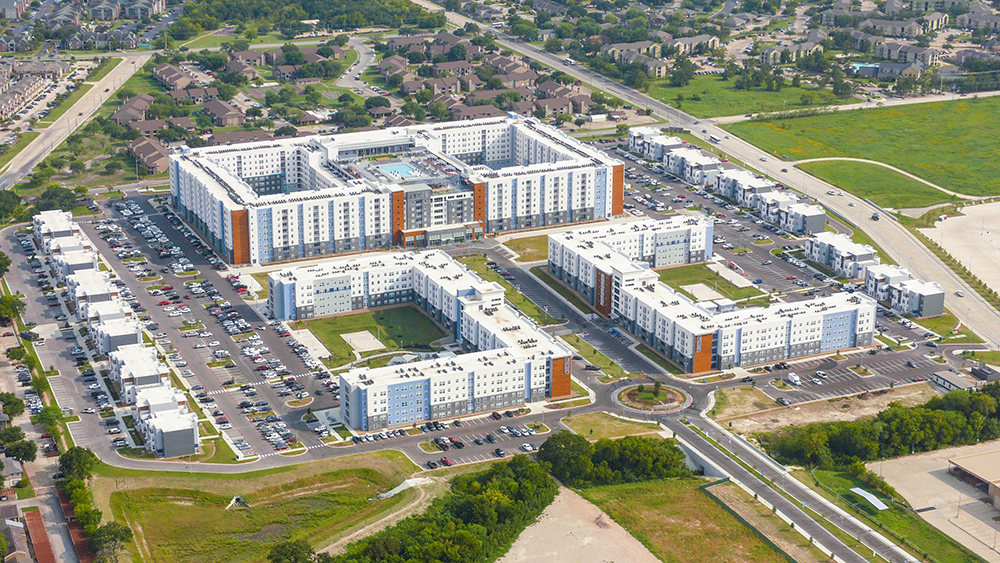 Servitas' Park West project at Texas A&M University, was recognized with a Silver Building Team Award by Building Design+Construction. BD+C highlighted the project's vast size, at 2.2 million sf, 3,406 beds and 47 acres, coupled with the fast-track schedule and early delivery of 216 beds of the project.
"I had a vision that needed to be completed in a very small window of time to meet the demand Texas A&M University had for its growing student population," Servitas CEO Rafael Figueroa told BD+C. "Weitz was the only firm with which I felt comfortable entrusting my company's reputation, and they executed to perfection."
Also highlighted was the innovative use of virtual reality to support leasing efforts. Servitas, as well as general contractor The Weitz Company, architect firm PGAL, and owner NCCD-College Station Properties, LLC, worked together to build as much of the project as possible in virtual reality so that prospective residents could tour Park West prior to its completion.
###
About Servitas:
Servitas, LLC is a privately-owned company focused exclusively on student housing development and property management. At the forefront of the privatized collegiate housing industry since its earliest days, Servitas is a leader in the full spectrum of student housing and student-centric mixed-use developments. Focused on providing the highest level of service to its higher education clients, Servitas has served more than 45 schools across the United States with projects ranging from $7M to $370M in total cost. The firm provides its clients with the full suite of development services: market and demand research, financial structuring (including public-private partnerships), program development, construction administration, and property management. Servitas believes that each project is special, and so its senior leadership dedicates significant hands-on time to each and every one. Servitas' corporate offices are located in Dallas and Houston. Visit
www.servitas.com
.
About Park West: With 15 buildings, three fitness centers, three resort-style pools – including one on an open-air, rooftop amenity deck – and more than 140 study and communal areas, Sertvias' Park West is the largest P3 student housing development in the nation. Park West opened in July 2017 and boasts 3,406 beds and fully furnished units, all with private bedrooms, private bathrooms, and fully equipped kitchens. The development has an onsite coffee shop and onsite convenience store. Visit www.parkwestlife.com.