As Hurricane Harvey swirled toward the Texas Gulf Coast, Texas A&M Galveston evacuated its students to Park West at Texas A&M in College Station.
Park West and Texas A&M University System provide shelter for Texas A&M Galveston Harvey Evacuees
COLLEGE STATION, TX / August 28, 2017 — As Hurricane Harvey swirled toward the Texas Gulf Coast with growing winds and rain, Texas A&M-Galveston got ahead of the situation by evacuating on-campus students to other A&M System campuses across the state. More than 100 A&M-Galveston students and one dog – an evacuee's pet – took up temporary residence at College Station's newest luxury student housing project, Park West, located near A&M's main College Station campus. Servitas opened Park West last month following two years of construction and development.
Many of the Galveston students arrived in buses the night of Friday, August 25; others arrived in their own vehicles throughout the night. Todd Engstrom, General Manager at Park West, said A&M College Station representatives met the evacuees at Park West to greet them, check them in, and provide linens and other beddings.
"They are very grateful for our help during this crisis, and all the students did very well here," Engstrom said.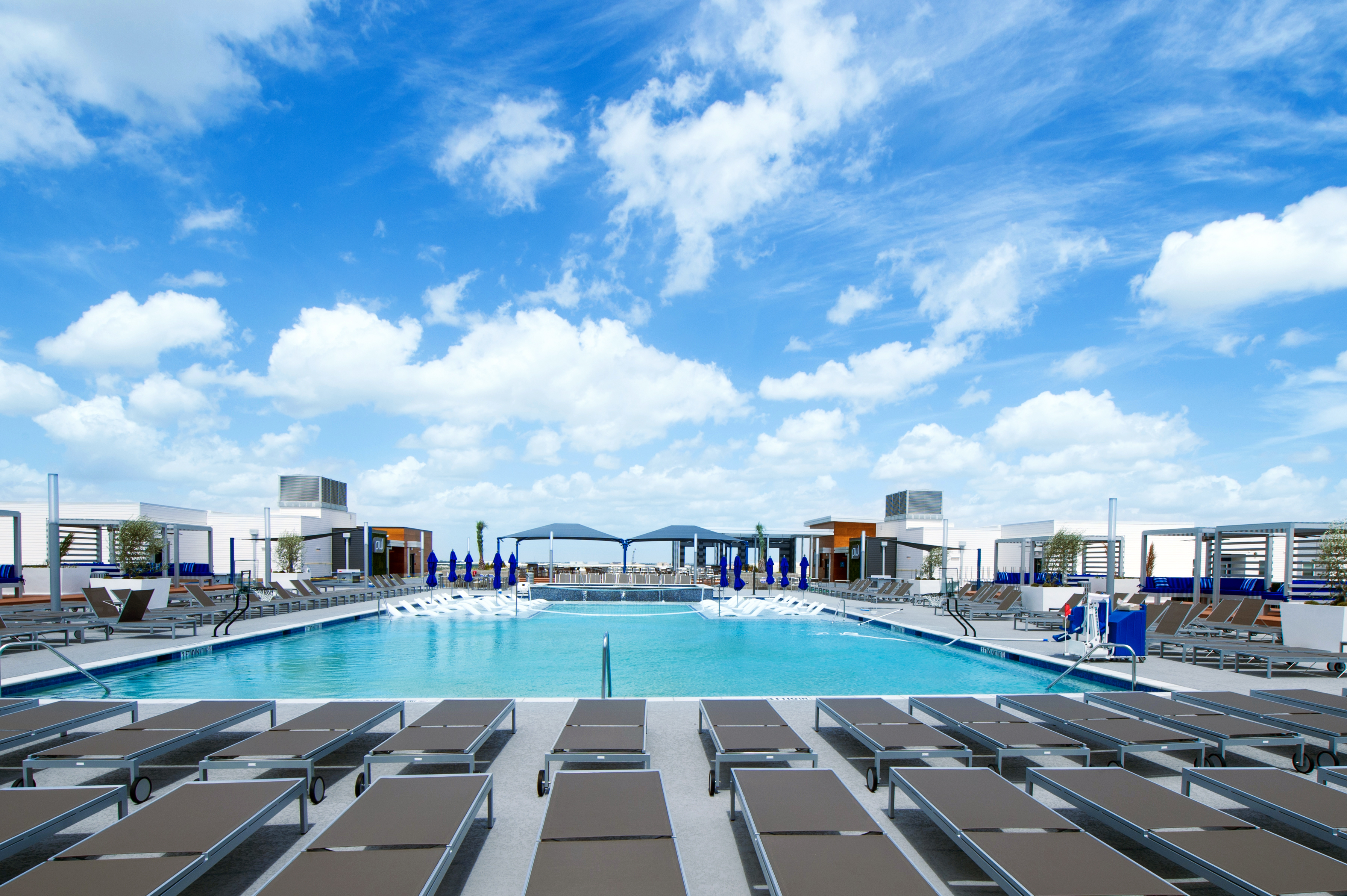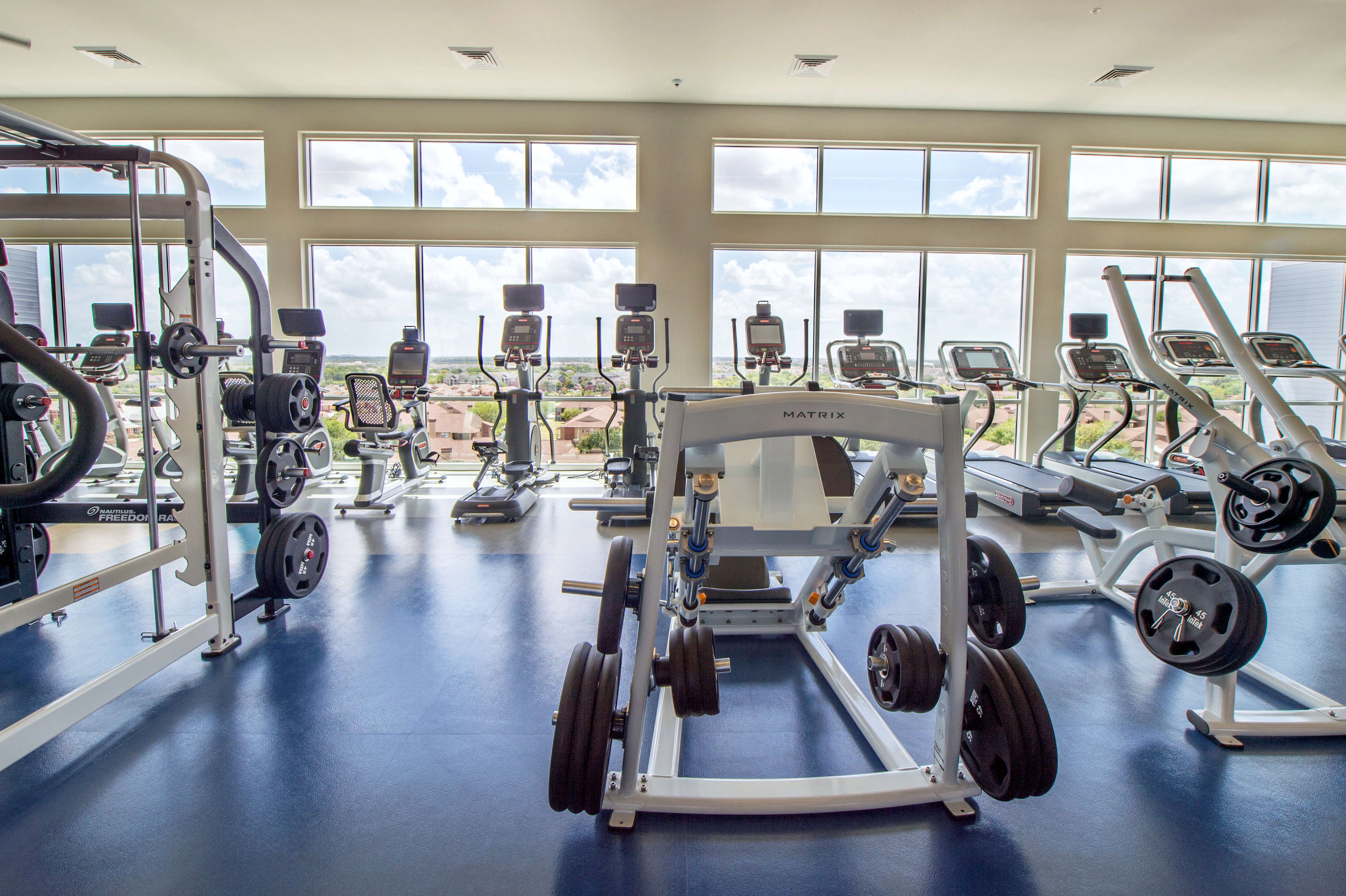 The Galveston evacuees were allowed to use their meal passes at A&M College Station's eateries.
Texas A&M-Galveston's Chief Operating Officer, Col. Mike Fossum, decided the week of August 21 to delay the start of fall semester classes and evacuate before transportation on and off Galveston Island became limited or impossible due to Harvey. Following hurricane procedures put in place after 2008's Hurricane Ike, Galveston campus officials were able to smoothly evacuate students, staff, and faculty. Texas A&M Transportation Services sent buses to Galveston to transport students to College Station and made lodging available for evacuees and office space available to Galveston's administrative staff.
For students who hail from far away, the only option for safety was what the A&M System offered. For all the temporarily displaced students, proximity to A&M's main campus gave them the opportunity to use libraries and other academic resources. Texas A&M Aggies are well known for their strong sense of camaraderie and community. With the System's many campuses scattered throughout the state, not all A&M students have the chance to get together with Aggies from other campuses. Engstrom said the Aggie spirit was strong and visible as College Station Aggies stayed up into late hours of the night, welcoming their Aggie peers from Galveston and making sure they were comfortable and settled.
"As not only the developer for Park West but as an Aggie myself, seeing these students welcomed by their peers at Park West fills me with pride," said Servitas CEO Rafael Figueroa. "We hope Park West provided those evacuees with a feeling of safety, a feeling of being welcomed, as they rode out the hurricane. For me, this is the epitome of why student housing is so important; to provide students with a sense of community, no matter where you're from or what campus you attend. At the end of the day, these students needed somewhere to go, and our property staff at Park West and their fellow Aggies were there to welcome them. Here at Servitas, we're just so proud of how Park West didn't hesitate to help in this time of need."
For Brian Sellen, Servitas Management Group's Senior Vice President of Property Operations, taking in evacuees is simply part of what a student housing firm like Servitas does.
"Part of our duty is providing housing," Sellen said. "I'd hope if we needed to send some [residents] to safety, someone would open their doors to us, too."
Park West has 3,406 beds, and its fully furnished units offer private bedrooms, private bathrooms, and fully equipped kitchens. At Park West, the displaced students found privacy and an amenity-rich environment designed completely with students' many needs in mind. Its many study rooms and academic-focused areas provided the Galveston students the chance to keep up with their studies in modern, best-in-class spaces. Park West's many communal spaces offered the Galveston students an opportunity to socialize. An on-site convenience store provided the opportunity for evacuees to pick up miscellaneous items.
No matter how the displaced students used their time in College Station, Park West made Hurricane Harvey a little less harrowing for A&M's Galveston students. Servitas and Servitas Management Group, along with Park West's property staff, were pleased to provide what help they could.
"The Harvey evacuee situation proves how astute Park West's staff and management is at providing customer service, regardless of the circumstances," said Trey Verbick, Servitas' Vice President of Market Research. "This was a challenging time with a lot of unknowns, such as when the Galveston campus would be ready for students to return. Park West worked well with Texas A&M in seamlessly transitioning students in need and getting them to safety."
Park West offered hurricane evacuees more than a place to rest their heads while coastal cities like Galveston get back on their feet: it offered displaced students a home away from home while they waited out Harvey.
###
About Servitas:
Servitas, LLC is a privately-owned company focused exclusively on student housing development and property management. At the forefront of the privatized collegiate housing industry since its earliest days, Servitas is a leader in the full spectrum of student housing and student-centric mixed-use developments. Focused on providing the highest level of service to its higher education clients, Servitas has served more than 45 schools across the United States with projects ranging from $7M to $370M in total cost. The firm provides its clients with the full suite of development services: market and demand research, financial structuring (including public-private partnerships), program development, construction administration, and property management. Servitas believes that each project is special, and so its senior leadership dedicates significant hands-on time to each and every one. Servitas' corporate offices are located in Dallas and Houston. Visit www.servitas.com.
About Park West:
With 15 buildings, three fitness centers, three resort-style pools – including one on an open-air, rooftop amenity deck – and more than 140 study and communal areas, Sertvias' Park West is the largest P3 student housing development in the nation. Park West opened in July 2017 and boasts 3,406 beds and fully furnished units, all with private bedrooms, private bathrooms, and fully equipped kitchens. The development has an onsite coffee shop and onsite convenience store. Visit www.parkwestlife.com.