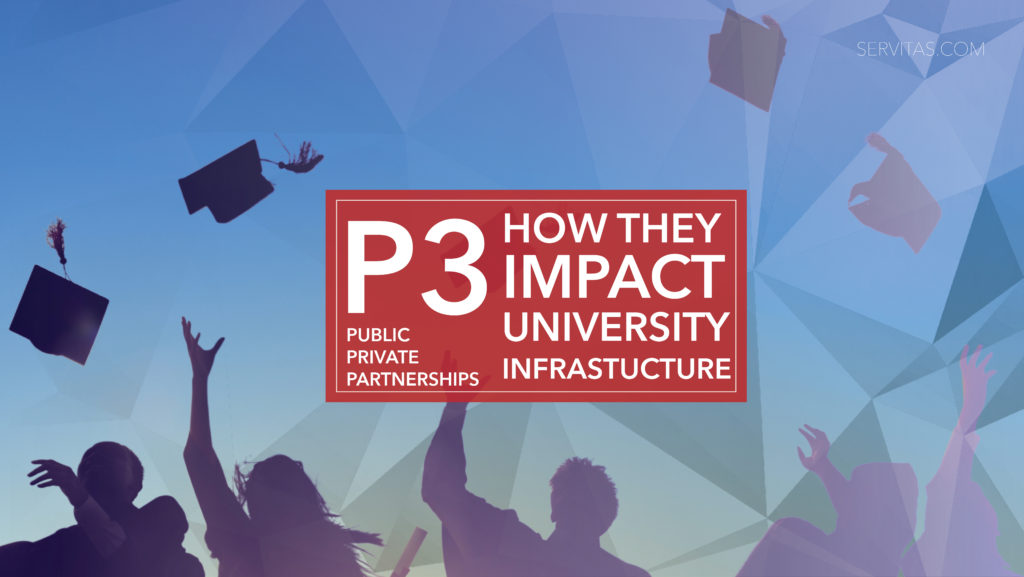 Many Universities are deciding to choose the Public Private Partnership
(P3) financing
option available when solving their immediate need for student housing now without impacting their credit. While every financing structure is customized, typical P3s are a long-term performance-based method to acquire infrastructure. Under a long-standing provision in federal law, tax-exempt financing is accessible for these projects through a 501(c)(3) sponsor. The developer and sponsor enter into a tri-party partnership through a long-term ground lease with its university partner as well as development and operating agreements with a private sector partner to provide student housing development and management services expertise. In doing so, the University keeps current cash flow unaffected that can, in turn, be used for other infrastructure needs. What does this mean? According to
Merriam-Webster
the definition of infrastructure we'll be discussing is "the resources (as personnel, buildings, or equipment) required for an activity." In our case, that activity is delivering a higher education. Effects of utilizing a P3 at the universities and community colleges we've partnered with have spanned from improvements to utilities, roads, parking, classrooms, and more.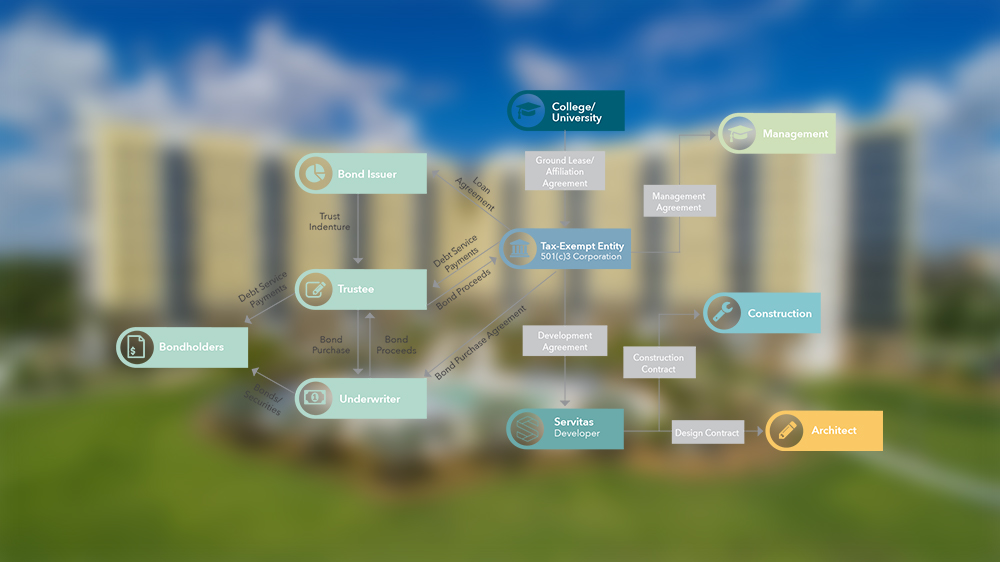 Infrastructure Needs
The American Society of Civil Engineers, in its "Failure to Act: The Impact of Current Infrastructure Investment on America's Economic Future," study, says it would take $1.7 trillion to correct the current infrastructure deficit in the United States and an extra $160 billion per year to meet infrastructure needs through 2020. While this is not inclusive of our higher education infrastructure needs, it is an indicator of how crucial infrastructure is needed across America for everyone. If we look at specific needs of colleges due to enrollment we can lean on the National Center for Education Statistic's Projections of Education Statistics to 2022 that shows college enrollment rising by 14% through 2022 — about a third the pace of the past decade, but still aggressive given the declining number of traditional college-age Americans.
This means not only do universities need student housing, they need a diverse offering to support their mixed student body: incoming freshman, transfer students, international student, and students with families. Adding these people to the current college campus not only increases the need for housing but utilities, parking, walkways, traffic patterns and roads, classrooms, teachers, the list goes on.
P3 Experience
Let's take our recent student housing in North Miami at Florida International University, Bayview Student Living. When Servitas was selected as the developer, we worked with the school to make several infrastructure improvements to their Biscayne Bay campus where the 410-bed project was to be located. Through that partnership, Servitas provided additional electrical infrastructure to handle the increased power demand. Additionally, Servitas built the building's foundation to an 11-foot minimum elevation above the adjoining bay water level for storm surge and enhanced local drainage. We also helped build new parking lots and classrooms for the entire Biscayne Bay campus' use.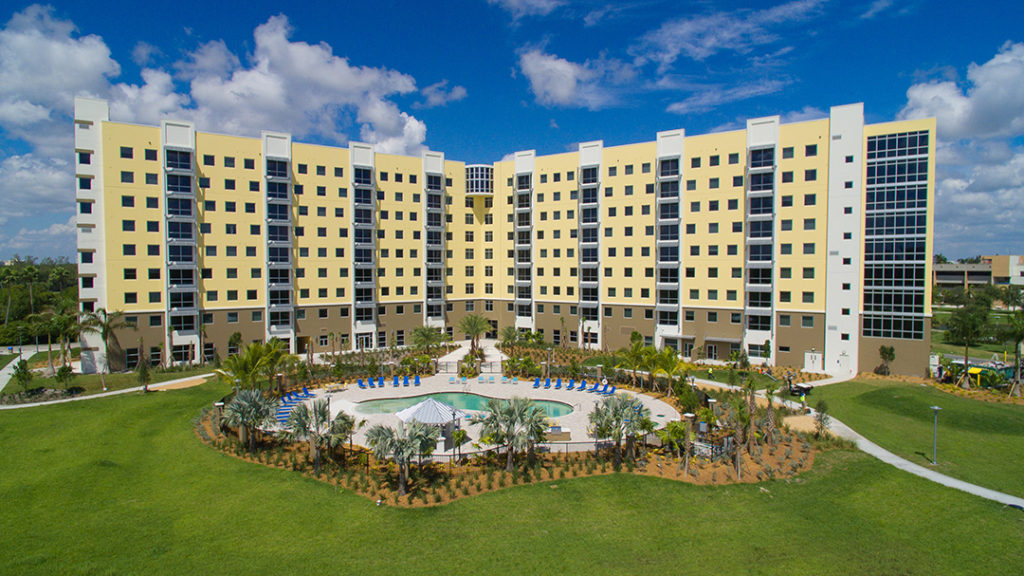 When
Park West
opens in August 2017 in College Station, it will be the largest student housing property to use P3 financing ever done in the United States. In partnering with Servitas and other partners,
Texas A&M
added $900M into their budget earmarked for more core buildings, classrooms, and enhancements to the TAMU education process including funding research. This may include things such as staff salaries, tuition costs, research & development, roadways, parking, walkways, and more.
Perks of P3 Financing
What's the benefit of investing back into the education system? Historically, tuition, state grants, and fundings, and donations were the limited sources of funding the university systems could invest into infrastructure needs. With P3s, the university is able to diversify their income streams, increasing the amount of cash flow available for budgeting, without having to raise tuition for the students. The school receives increased funding for research, raises the level of facilities and staff, and can increase the credit rating of the school which allows the school to secure funds more easily on future infrastructure improvements. With a P3 model, it is not necessary to go through additional government reviews or budget approvals. This freedom also allows the school to be eligible for more government grants and increases their ability to secure corporate sponsorships. Each of these improvements means better recruiting and retention on the student body.
All this is done at less risk to the University via the P3. Instead of the school taking a hit on their credit rating, utilizing their current funding, or securing a private loan, the school can avoid the construction risks such as budget overruns or defaults by contractors that any construction project might encounter. This can increase the university credit rating since there is no contractual liability back to the school and added cash flow from the project goes to the university benefit.