Michael Short on the advantages of delivering a portion of Park West beds early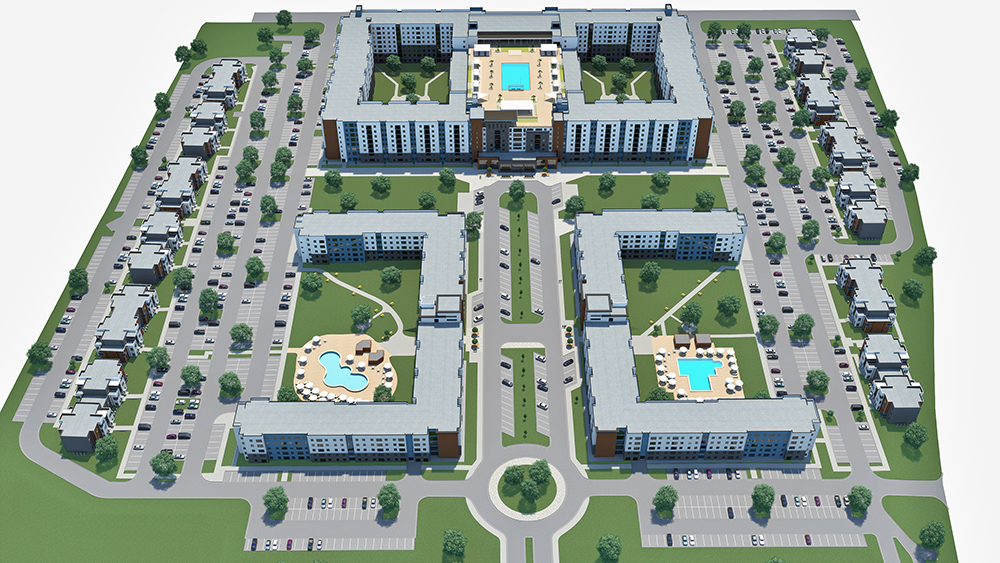 Industry magazine
Building Design + Construction
featured Park West, Servitas' project in College Station, TX. The article, titled "
Massive student housing project in Texas will be ready this Fall
," features the partnership between Servitas and The Weitz Company and its ability to deliver a portion of Park West beds early.
Michael Short, Servitas Executive Vice President and COO, said opening 144 beds a year before project delivery establishes Park West's culture among its residents and builds awareness and interest among the student body.
"When Weitz came to us and said that by moving a few things around, we could have these beds ready earlier than planned, of course we were excited," Short said.
###
About Servitas: Servitas, LLC is a privately owned company focused exclusively on student housing development and property management. At the forefront of the privatized collegiate housing industry since its earliest days, Servitas is a leader in the full spectrum of student housing and student-centric mixed-use developments. Focused on providing the highest level of service to its higher education clients, Servitas has served more than 45 schools across the US with projects ranging from $7 million to $370 million in total cost. The firm provides its clients with the full suite of development services: market and demand research, financial structuring (including public-private partnerships), program development, construction administration, and property management. Servitas believes each project is special, and so its senior leadership dedicates significant hands-on time to each and every one. Servitas' corporate offices are located in Dallas and Houston. Visit Servitas.com.